Section 965 Tax Calculator
(retired product)
The Tax Cuts & Jobs Act of 2017 brought tax practitioners a completely new lingo full of new terms and acronyms. The revisions IRC 965 that institute a mandatory repatriation tax on foreign earnings is without question the most complex and stressful changes for 2017. While we can't make the it go away- we can make your life easier and save your precious time.
The §965 Tax Calculator will do the layers of equations needed to drill down to the actual §965 earnings amount, §965 inclusion amount, net taxable §965 income, deemed paid foreign tax credits and §78 income gross-up numbers At the end it will provide you with a clean professional looking report and completed §965 Tax Transition Statement. It will even produce the §965(h)(1) election to pay over 8 years interest free.
The due date for the first installment is coming very quickly. Save time and energy for the hard stuff- let us do the tedious and time consuming math for you.
Each report costs $49.99 USD / $74.99 CAD
Completed* §965 Tax Transaction Statement
Report showing calculations
§965(h)(1) election to make tax payments over 8 years
Schedule of payments
*Due to privacy concerns, we will not accept client sensitive data into our system. You will need to add the name and tax ID number after you print the report.

---
Other Tax Tools and Services
Take a look at our other Tax Tools and services to help you with your tax preparation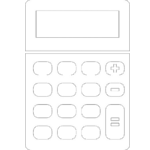 Form 8621 Calculator
Eliminates the time-consuming calculation of Form 8621 to report their PFIC foreign investments or calculate Alternate Resolution Mark to Market for your OVDP clients
Form 8621 Preparation
We prepare the forms and attachments for you to include with your 1040 tax return. Our fees include a Form 8621 with required statements ready to include in your 1040 as well as a guide showing where the numbers appear on the other tax forms.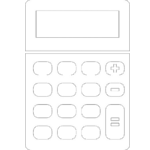 Global Gains Pro
Our upcoming Multinational Multi-currency Capital Gain Calculator isn't the typical calculator that you can use for free online. Our Calculator can generate reports in over 150 currencies using the FIFO, LIFO and average cost methods and even adjust for disallowed losses when applicable.